About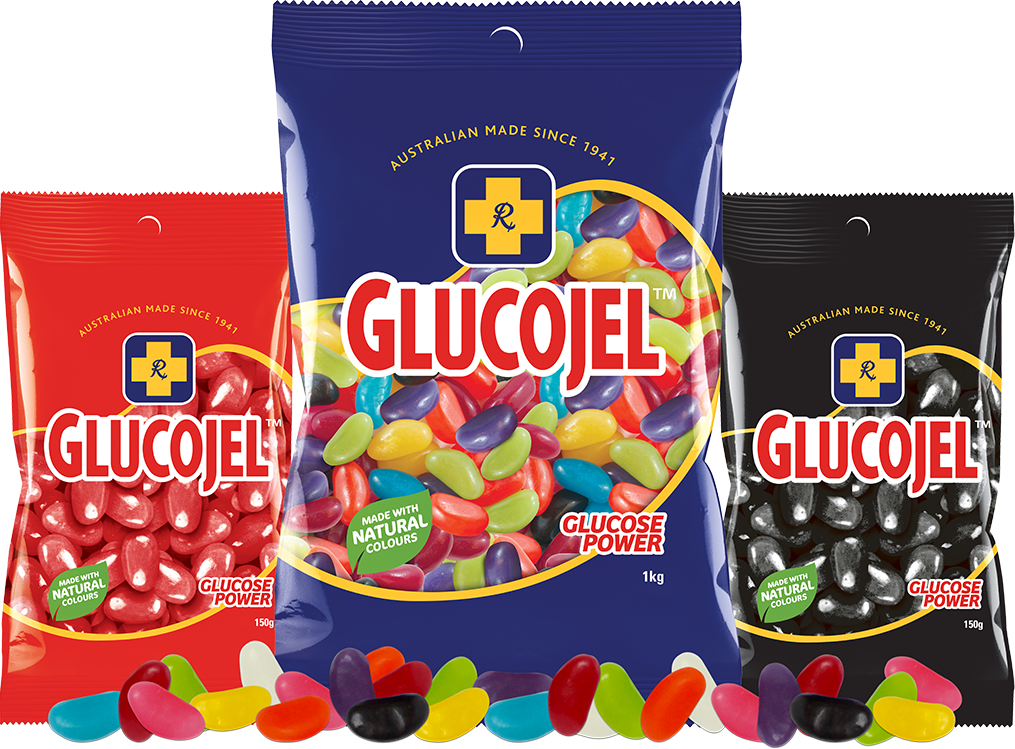 some facts to make you an instant beaniac:
You can buy Glucojel jelly beans in almost every pharmacy in Australia – over 5,700 of them.
They are almost always in the same location – at the front of the counter.
There are 3 different assorted bag sizes – 70g, 150g and 1 kg.
There are roughly 20 beans in a 70g bag, 44 beans in a 150g bag and 280 beans in a 1kg bag.
Black was the first colour to get its own bag (in 2002).
All-red bags were introduced in 2018.
Glucojels are made in Victoria, Australia.
The Glucojel and Gold Cross brands are both owned by the Pharmacy Guild of Australia.
They come in 9 natural colours.