About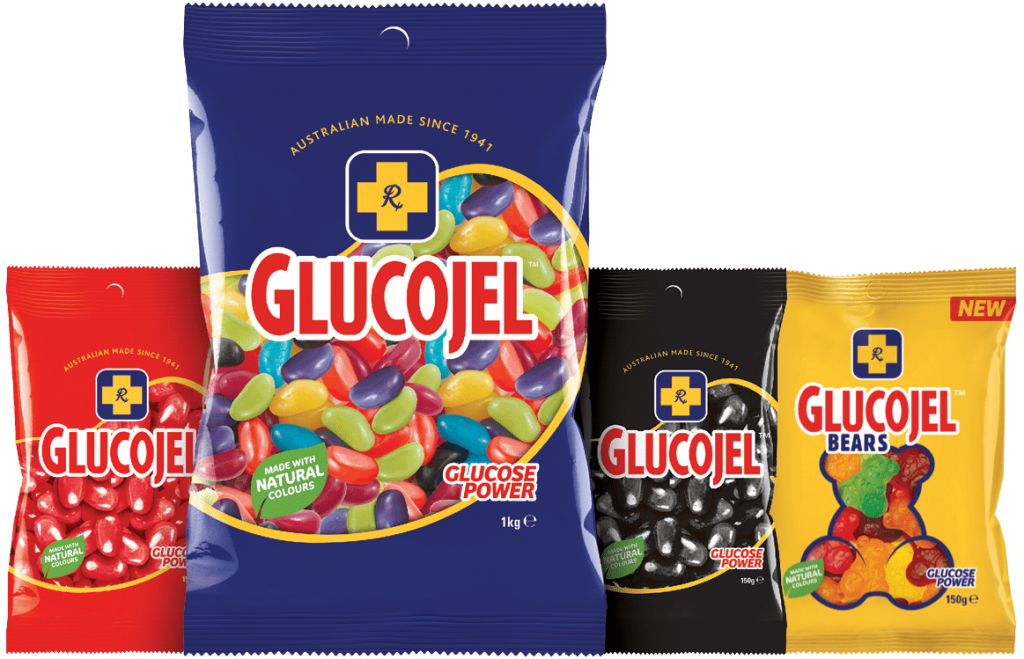 The sweet truth about our facts:
You can buy Glucojel Jelly Beans and Bears in almost every pharmacy in Australia – over 5,700 of them.
They are almost always in the same location – at the front of the counter.
Our Jelly Beans come in 3 different assorted sizes (70g, 150g and 1 kg) while our Bears come in 150g bag.
There are roughly 20 Jelly Beans in a 70g bag, 44 Beans in a 150g bag and 280 Beans in a 1kg bag.
The are roughly 21 Bears in the 150g bag.
Black was the first Jelly Bean colour to get its own bag (in 2002).
All-red Jelly Bean bags were introduced in 2018.
Glucojels are made in Victoria, Australia.
The Glucojel and Gold Cross brands are both owned by the Pharmacy Guild of Australia.
Glucojel Jelly Beans come in 9 all natural colours, while our Bears come in 6 all natural colours.
Glucojel Jelly Beans were first released in 1941. And 80 years later, Glucojel Bears were launched (2021). They say good things are worth waiting for!